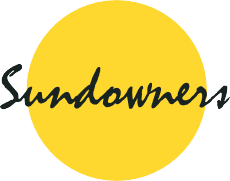 An outdoor scene made to mesmerize with the colors of a setting sunreflecting on our pool deck. With a selection of favorable chill drinks and variety of innovative flavored shisha.
Open from 12noon to all night long Shisha is served 4pmonwards.
Dress Code: Casual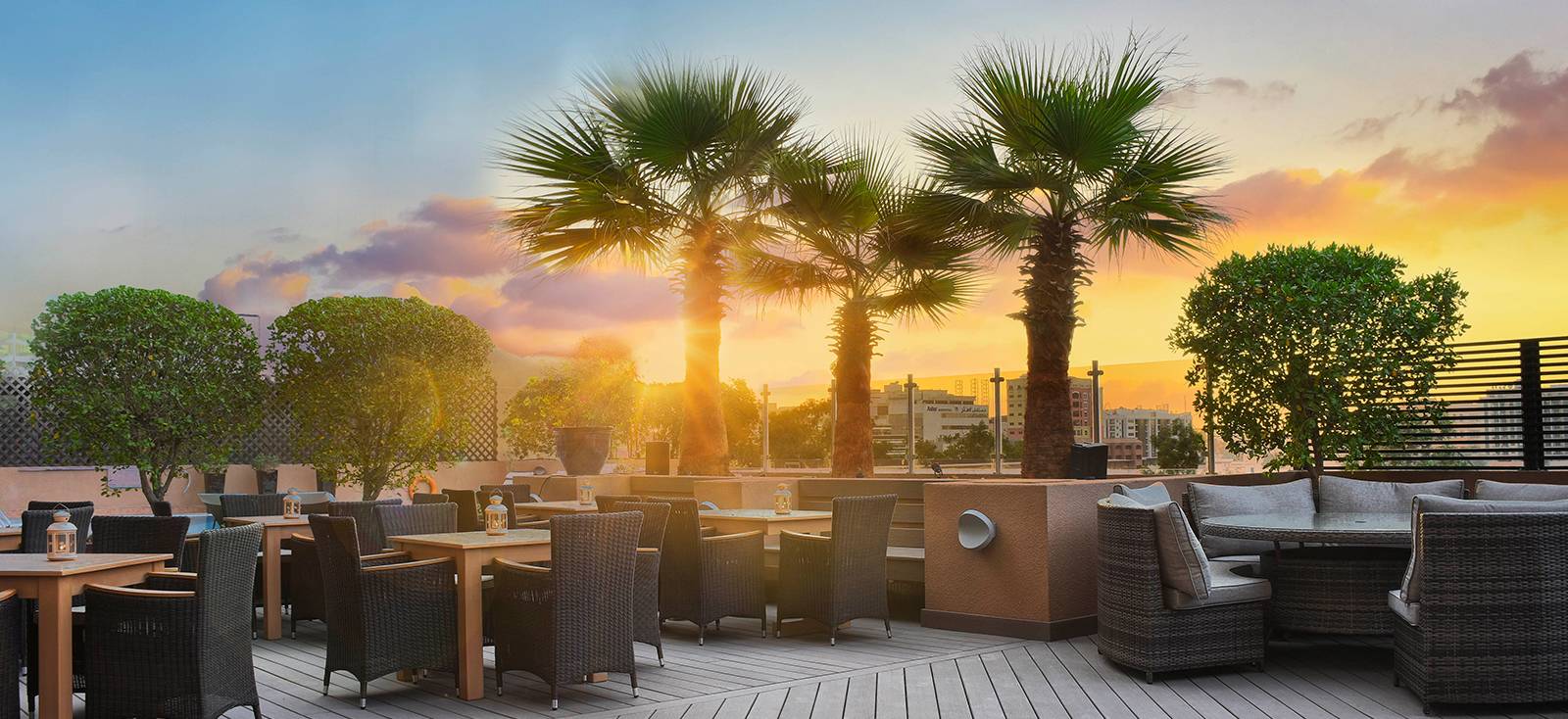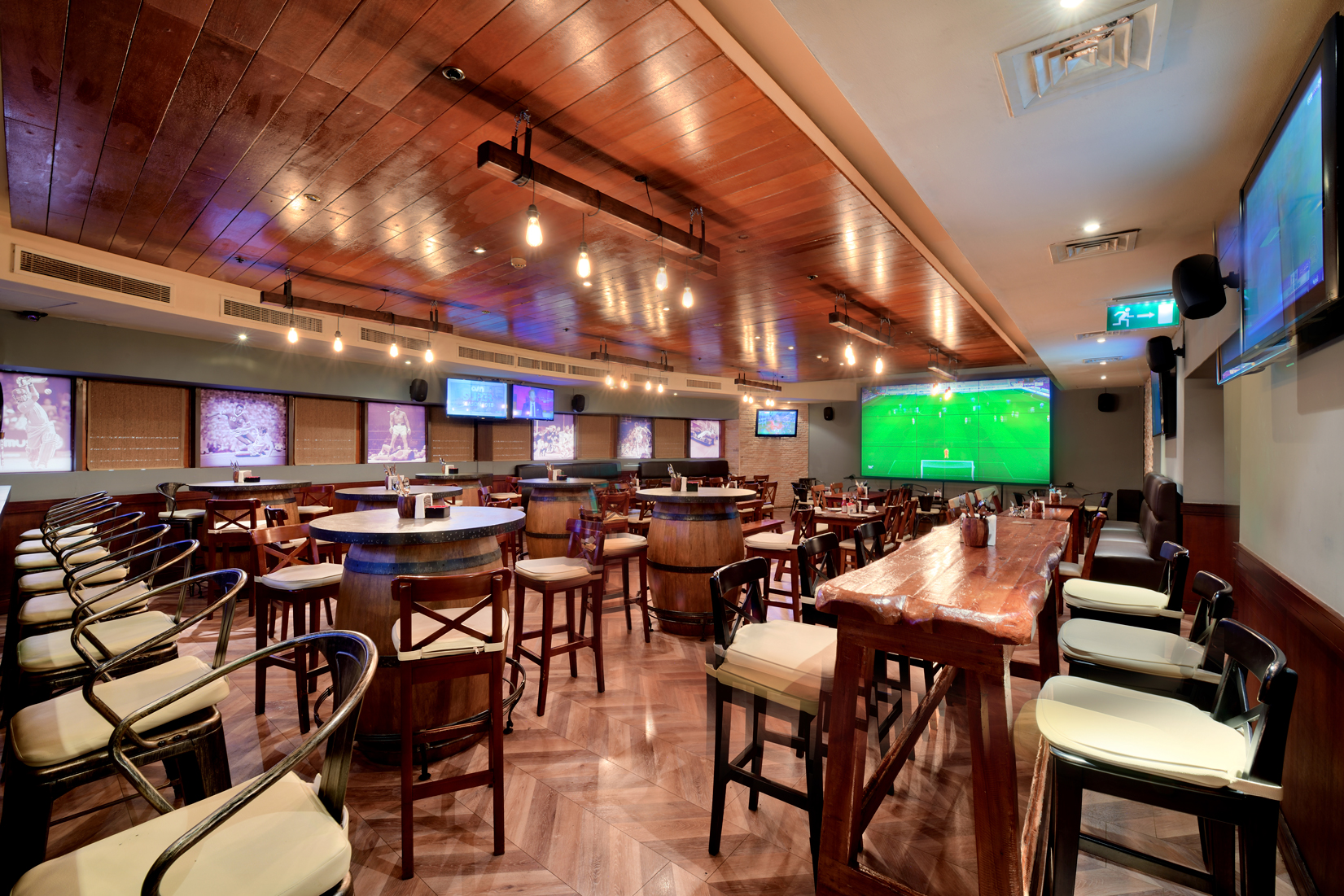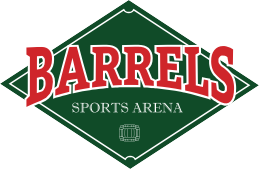 Sports fanatic's favorite hub
Sports fanatic's favorite hub, equipped with widescreen TVs showing daily games in live telecast. The combination of traditional and contemporary pub-style menu offers options perfect for any time of the day.
1st Floor
Open from 12noon-3AM.

A newly-opened Indian resto and bar, The Permit Room by Bar Baar is open 24 hours a day. Yep, you can head to the bar at any time, on any day of the week. With affordable food and drink on the menu and a quirky design, if you're after a late-night venue where you can order a meal too, this is where to go.
Open 24/7
Dress Code: Casual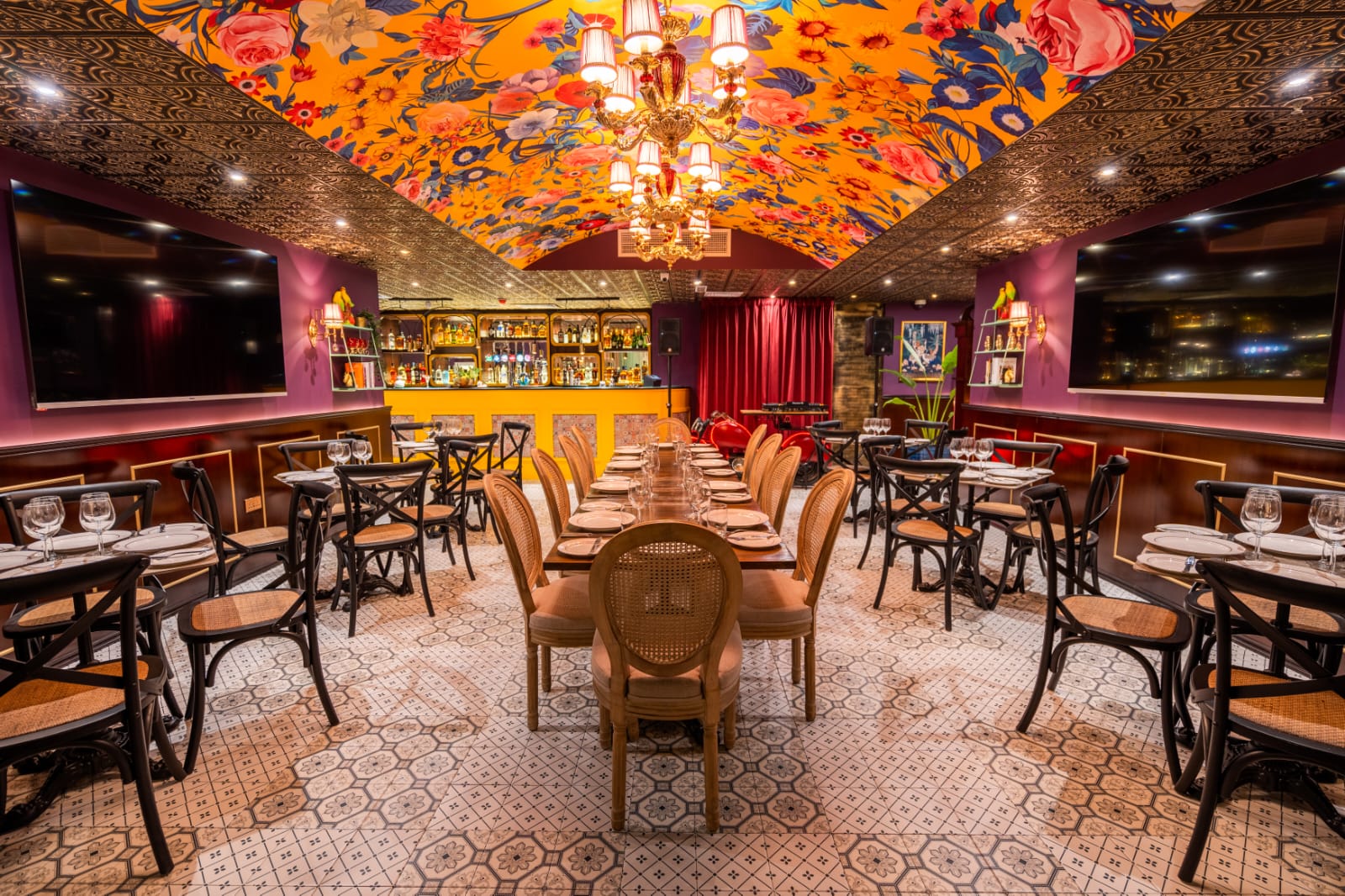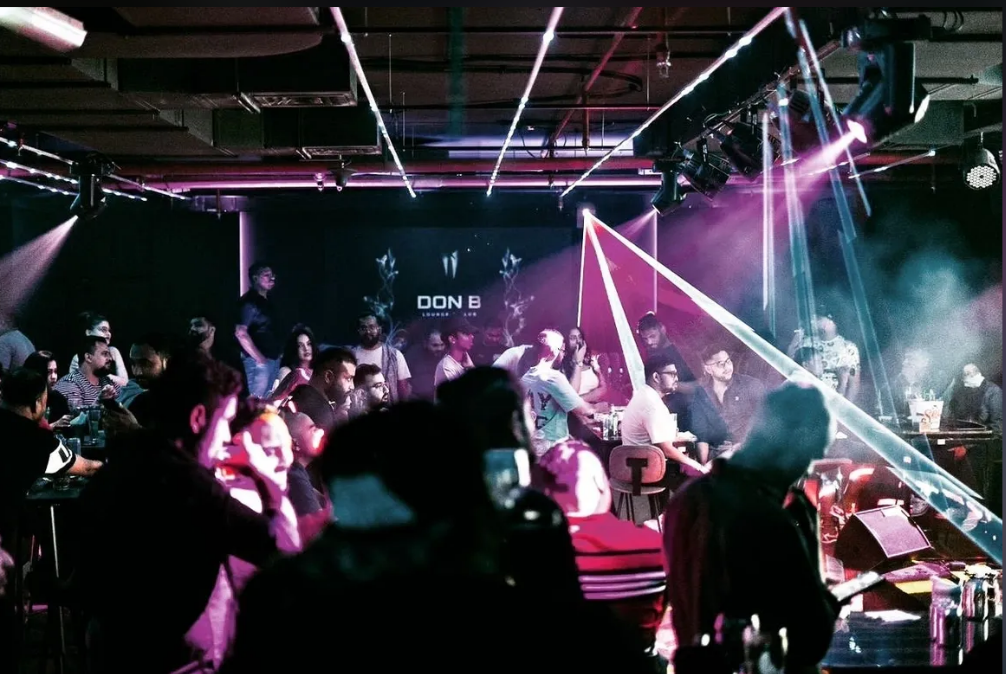 The ultimate destination for food and entertainment lovers. Offers an unparalleled experience with a menu featuring a diverse range of delicious Asian cuisine & a party atmosphere that will keep you dancing all night long.
Open from 6pm-3am.
Dress Code: Casual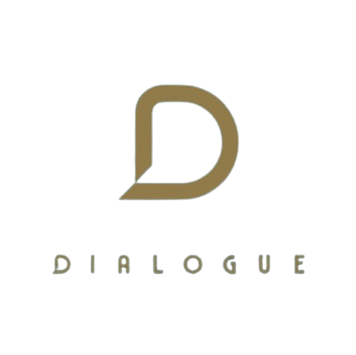 Bringing fine dining, lounge, and entertainment together, A new address for Dubai's playful banters. Expect candid conversations and hearty laughter riots too, with tasteful decor and a cozy ambience, created just for you.
Open from 5pm-3am.
Dress Code: Casual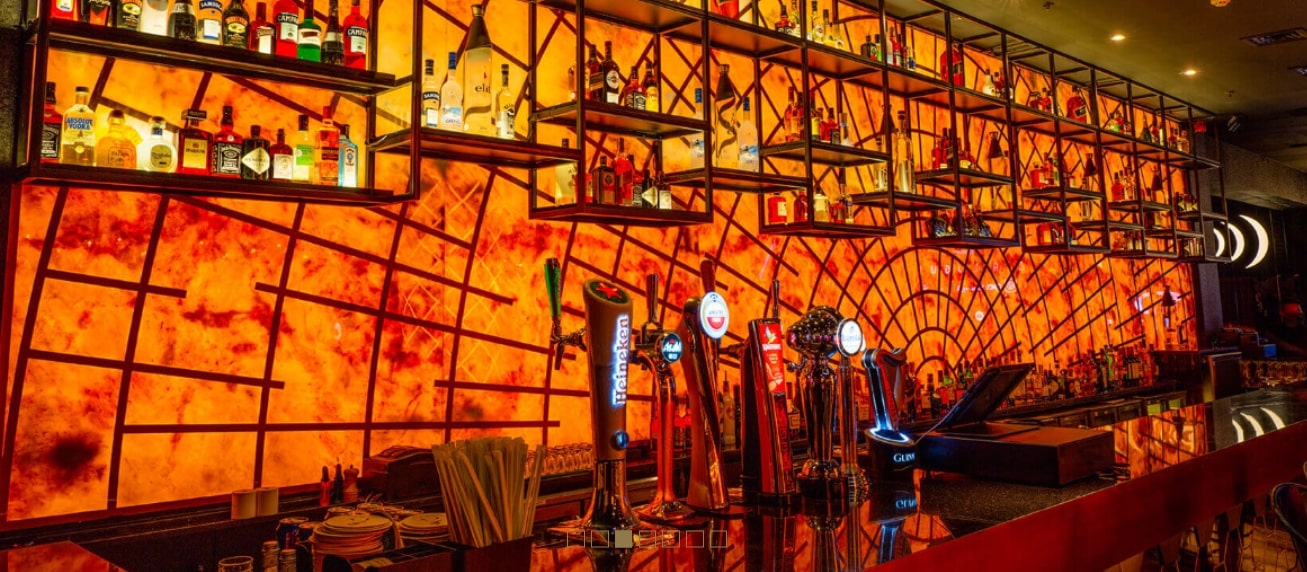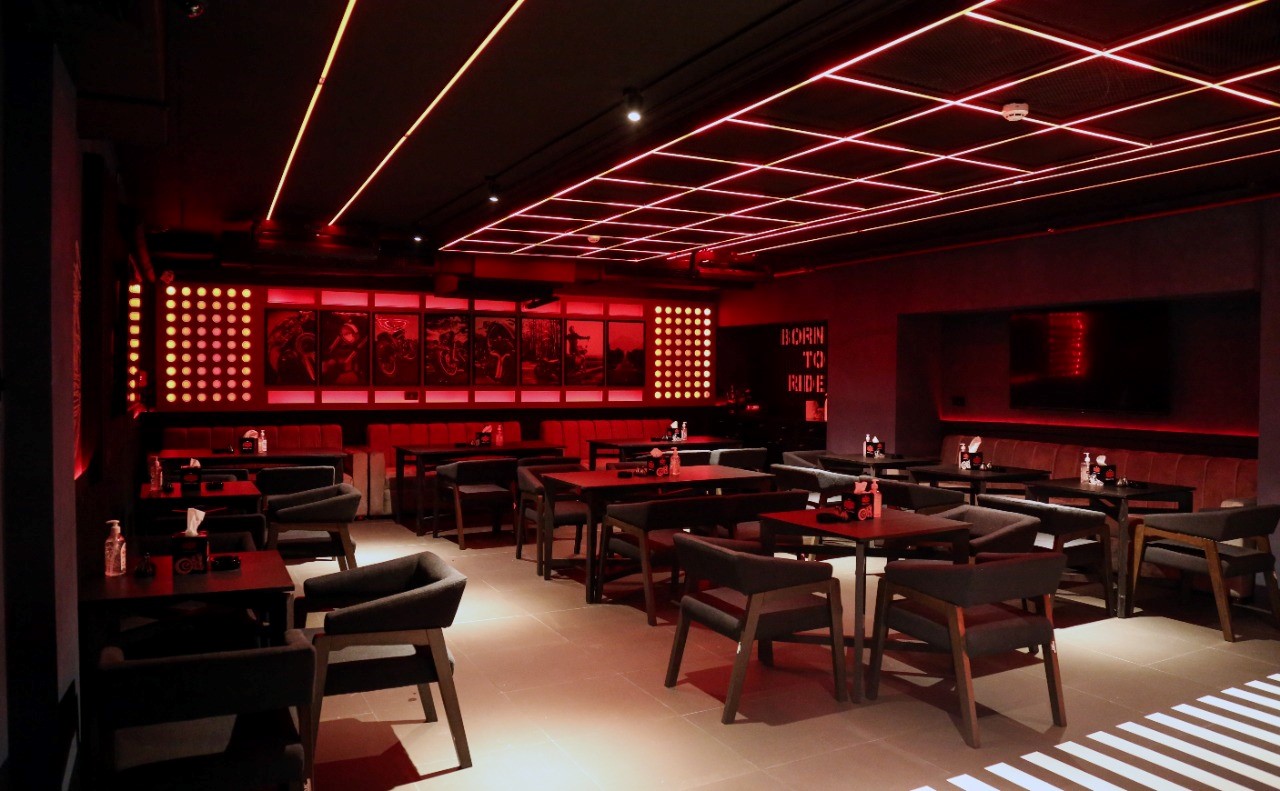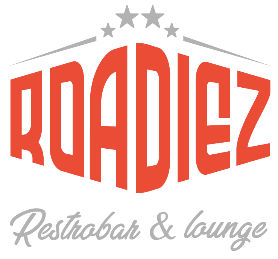 A peppy and chic place to hang out with your gang and enjoy DJ, Live Music, LED Screenings and Pool table.  ROADIEZ offers an excellent spread of Indian and Continental Cuisine and has one of the best and widest spread of Spirits, Beers, and Cocktails in the city. 
Open 11am-3am
Dress Code: Casual